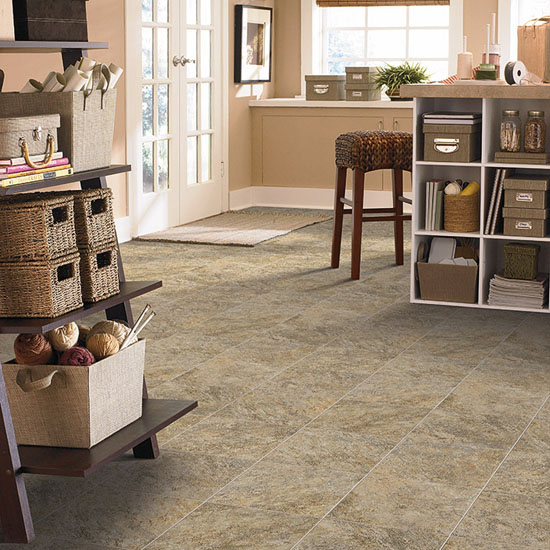 Tiles have always been a popular choice for interior designers and homemakers alike. Affordable, durable and available in plentiful patterns and designs, they succeed in bringing in smart flooring solutions.
However, over time, there has been a paradigm shift in the ways that consumers are demanding enhanced characteristics in the tiles purchased by them –whether for a few rooms or for their entire house.
Under the circumstances, oft-purchased and distinguished flooring options such as

Mannington vinyl

are making heads turn their way, and in more ways than one. These luxury tiles prove to be in sync with modern lifestyles and provide optimum levels of comfort to impart complete value, wherever installed.
Let's take a closer look at the enchanting world of luxury vinyl tiles and know why products like Mannington vinyl are the right way to go.
Benefits of Installing Mannington Vinyl Flooring
The benefits of investing in, and installing, luxury vinyl tiles are indeed many. At the very onset, they are far more comfortable underfoot than regular vinyl tiles. Smooth to perfection and giving out a gloss beyond compare, luxury vinyl tiles are easy to install and maintain alike. Overall, they are softer, quieter, and warmer for users, thus imparting unprecedented levels of comfort and more value for money.
The cleaning of grouts serves to be a major concern in context to tiles. Luxury vinyl tiles have the option of being installed in any environment without or with grouts. While installation with grouts make your flooring appear natural, traditional, and more real to your guests, luxury tiles without any grouts would still cast a similar, if not more impressive, spell. Highly durable and stain resistant, high-quality vinyl flooring alleviate your concerns about staining, fading, and wearing—all with the right warranties in place.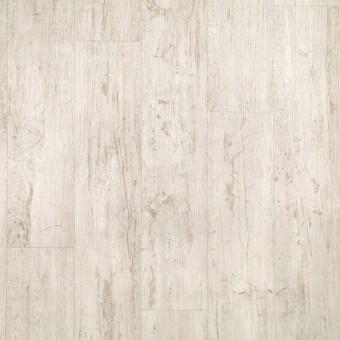 Concerns of Installing Vinyl Tiles
There are very few things that you should be necessarily concerned about while installing vinyl tiles. Chips and cracks are a common occurrence in regular vinyl tiles and may leave eyesores on your floors.
But then, the same does not hold true for luxury Mannington vinyl tiles that can be repaired and replaced easily—just in case any such problem comes to the fore.
For instance, if a crack/ chip takes place in any prominent place in your room, the same can be repaired without any ado—without or with grout. It's a good idea to buy an extra carton of your selected tiles to take care of this problem.
Additionally, in case you have opted for non-grouted Mannington vinyl tiles, then go for medium colors as they do not show any dirt or back streaks around individual tiles, like their lighter toned counterparts.
Creativity and Design with Luxury Mannington Vinyl
Letting your imagination go berserk and creating eye-catching designs is another impressive feature of luxury vinyl tiles, especially when it comes to the likes of established brands such as Mannington vinyl, Armstrong Alterna, Duraceramic, and so forth. With an unfathomable range of patterns, colors, and versatility to their credit, these luxury vinyl tiles can be installed in unison with most other products and compatible materials.
For instance, luxury vinyl planks can be comfortably matched with such tiles for added tile and wood effect. Also, you may like to give vent to your flooring creativity in the form of border inlays and designs. All in all, as these tiles are durable and versatile, they can be used in multiple ways to impart an altogether appealing look to your space.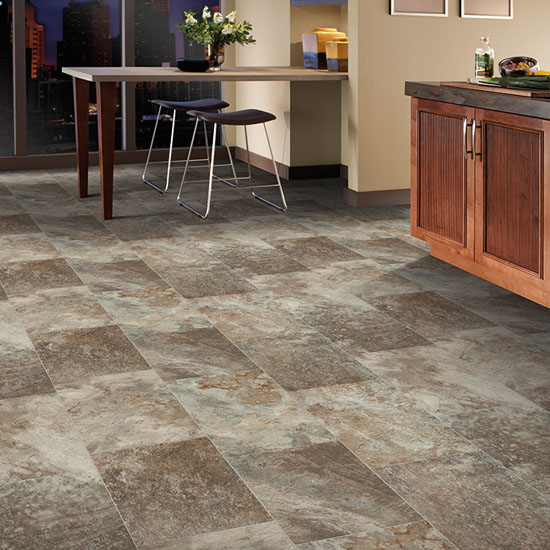 Resilient and Durable
All tiles are made of highly durable (resilient) materials; but then, their thicknesses vary. In comparison to regular vinyl tiles, the ones in the luxury category are designed to last longer and have a higher layer density. Mannington vinyl tiles are very easy to maintain and are highly resilient, even when installed in very high traffic areas. As these tiles are water resistant, they serve to be a popular choice for kitchens and bathrooms that are prone to water pills and humidity at most times.
Easily Installed
In most cases, vinyl tiles are easy and quick to install. You may go about the act on your own or bring in the expertise and experience of professional flooring services for the cause. In case you wish to apply your DIY techniques and tools, do be careful about measurements and the placement of tiles; any small mistake may render your efforts worthless and make you go about the entire process all over again.
Way Forward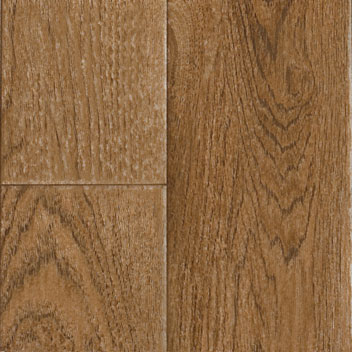 Overall,

luxury vinyl flooring

, though a bit more expensive than regular vinyl tiles, is certainly the perfect choice for you too. So, choose products like Mannington vinyl flooring as the preferred alternative for your modern home and/ or office and say "hello" to a stunning flooring alternative—right away!